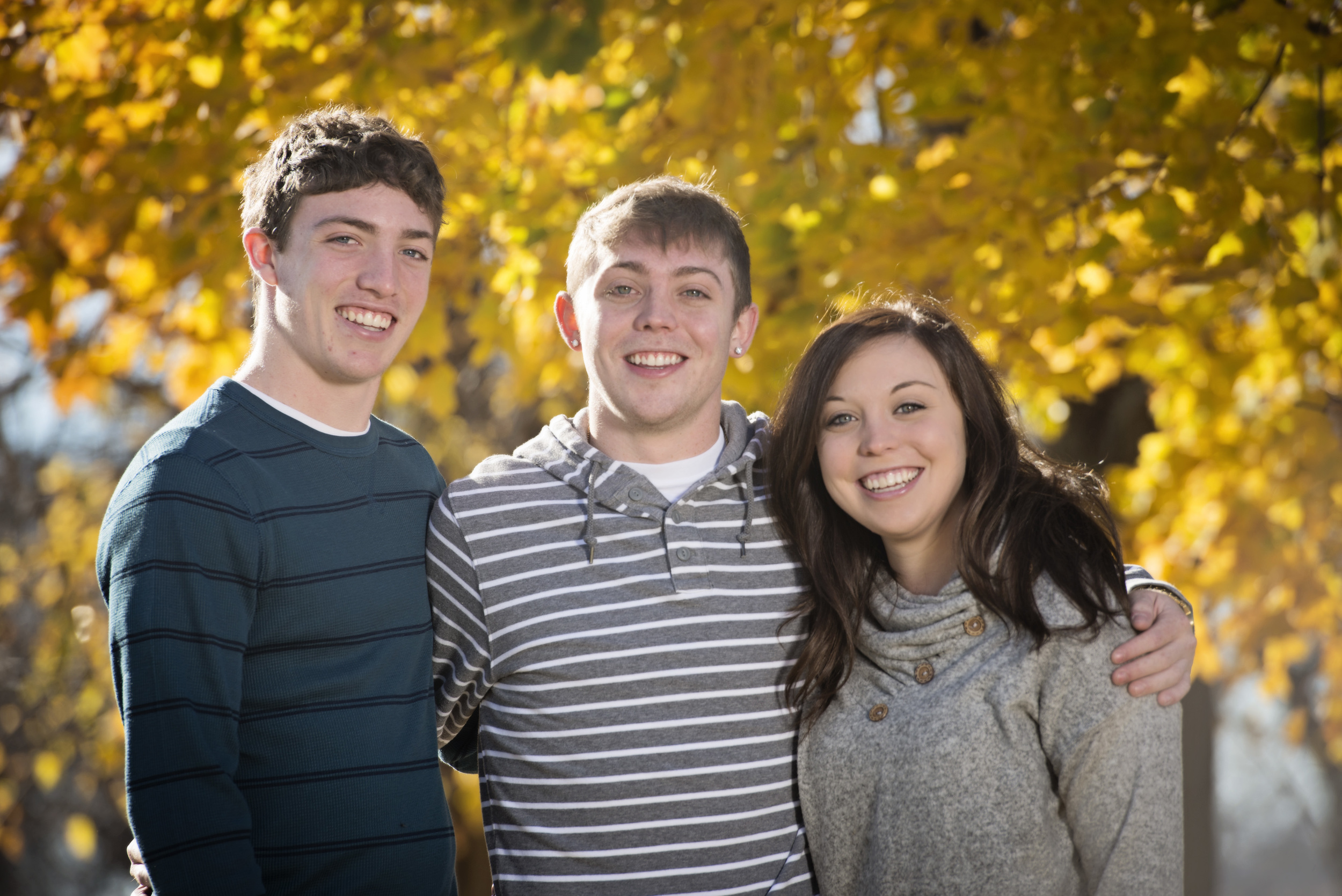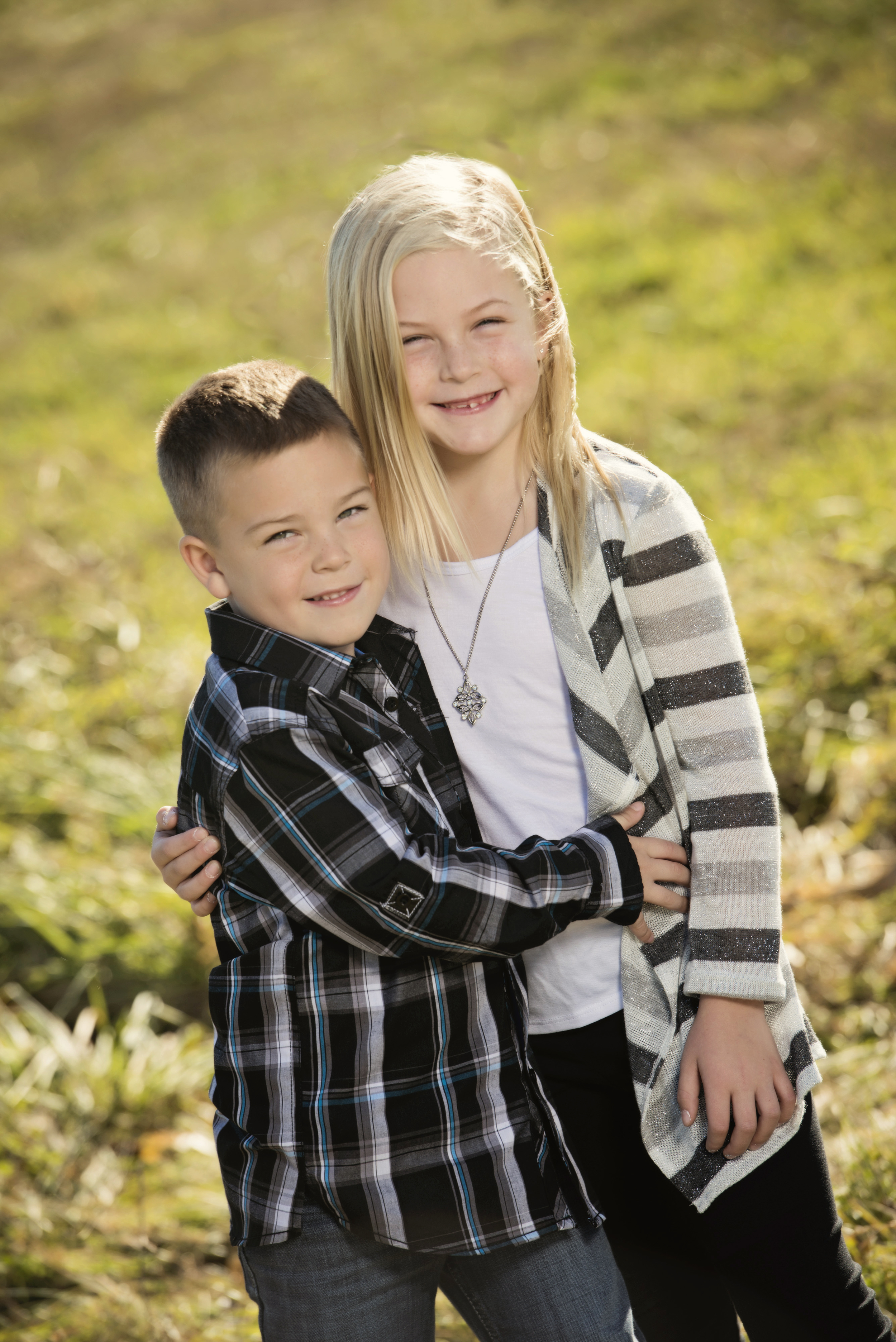 KIDS & FAMILY SESSIONS
When was the last time you took a photograph of your child that wasn't with a phone? Will your child have any printed photographs of them when they are an adult?
Children do not like to be told to sit down and say cheese, nor does doing so capture their personality. A Kid's Session, is not about capturing a fake smile, it's about capturing the moment, capturing your child now. Make it personal! Bring along anything that represents your hobbies, family, or something that will entertain your kids! We do have a variety of props, but those family heirlooms will be more memorable in the end.
When picking out your wardrobe, think something simple, avoid bold patterns like plaids and stripes. It's best to dress everyone in the same style and similar colors. Darker colors are more slimming. Avoid short sleeves and tank tops. Long sleeves will draw attention away from your arms and helps bring the focus back to your face. Don't forget about those FEET! They will be in a few pictures, so make sure your socks and shoes look good too!
If you are not sure what you want to do with your photographs, do not worry, most people aren't. During the consultation, you can take a look at all the products on offer and whether you want an album for you all to look through as the weeks and months turn into years or a stunning piece for the wall for them to admire as they grow.
You family session should be a reflection of who you are. It's best to have simple clothing choices not to distract from your beautiful faces. We can discuss clothing choices as well as location, if you do not want them in the studio.
KID SESSION - $150
30 minutes
up to 3 children
(includes $100 print credit)
FAMILY PORTRAIT SESSION - $225
up to 1 hour
(includes $150 print credit)
*Please contact Valerie for a quote of a family larger than 8 people.
Check out one of my pinterest boards to help you pick some coordinating colors for your session.
The Session Fee, which is due at the time of booking, covers the photographer's time and talent to photograph you & your loves ones. It also includes a credit to order pictures if designated. It is payable via check, cash, MasterCard, Visa, or Discover. Session Fees are non-refundable. Prints are purchased separately. Part of the session fee includes an in person order/viewing date to view your photos as well as a private, online gallery of your edited images, that remain online for 30 days. If print purchase is not made within 30 days there will be a $25 charge to upload your gallery again.
Sessions are booked weekdaysfrom 9 am to 5:30 pm. Evening and weekend appointments are also available on a very limited basis. Weekends are primarily reserved for weddings and family. We are closed on Sundays.
Your Ordering Appointment:
About 14 Days after your session you will come back to order your images after viewing them online for up to 5 days. Bring your wish list to the appointment. This should include products for your own home, list your relatives that you would like to give a portrait to, how many wallets you need, etc. At this appointment we will choose the prints & products that you will be orderving. Plan to spend about an hour at the studio for this appointment. Retouching is included in ALL orders and products through Valocity Studios. Order will be available in about a month for pickup.
Payment:
A down payment of 50% is due at the time of your order. You may pay with Visa, Mastercard, Discover, check, or cash. If you are not able to come to pick up your order, shipping is available. Prices vary depending on size of order & carrier. Partial orders may not leave the studio until the entire order is paid for.
Policies:
All images from your session are copyrighted by Valocity Studios, and all prints must be purchase through the studio. Any copying of a print or product by Valocity Studios is in violation of the Ferdal Law. This also includes posting images from your session on Facebook, Instagram, etc. If it is found that you have violated the copyright, you will be fined in the amount of $1500 for loss of income.
There is a $35 returned check charge.
Financed charged will be applied at 2% per month for orders that are not picked up within 30 days.